BYO iPad Program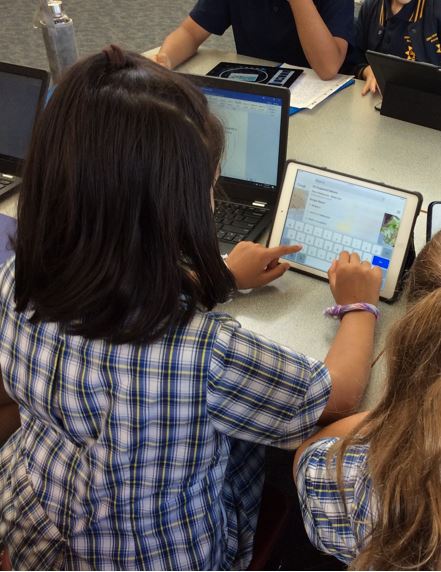 GWSPS currently offers the BYO iPad Program for students in Levels 3-6. For more information, view our BYO iPad Information Booklet.
We have recently been lucky to join the Family Funded iPad Program through Apple Education. This means all families of GWSPS can receive a discount on new iPads.
Product purchase and student pricing
Our school has an Apple Online Store, which allows you to access discounted iPads for education. To take advantage of the student pricing options, call the Apple Online Store (133-622), or visit any Apple Retail Store in Australia. For either option please mention the 'Family Funded Program' and our school's name, so the staff member can look up the details.
To find your local Apple Store, visit www.apple.com/au/retail.
Finance options are available for purchases made at an Apple Store, online or by calling the Apple Store contact centre. And you can visit www.apple.com/au/recycling to find out if your existing iPad, iPhone or smartphone qualifies to be traded in for a gift card. Or visit an Apple Store and if your device qualifies, get credit towards a new one.
Learning and support
Personal Setup is available exclusively from Apple when you purchase an Apple product at an Apple Store, online or by calling 133-622. It can help answer your questions, walk you through key features, find you great apps and show you how to personalise your student's new device.
The Apple Store is a great place to learn about Apple products for education. You and your family can join an in-store today at Apple session to develop a new skill, and your student can learn and create at an Apple Camp or Kids Hour session. Visit www.apple.com/au/ today or download the Apple Store app to discover the programs happening near you.
Creating a Family Usage Agreement
Required Apps List 2023