School Uniform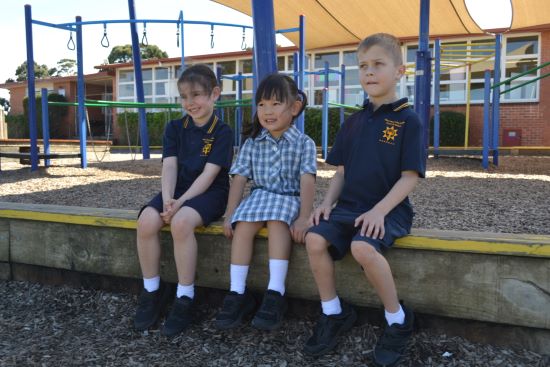 The school uniform is an economical means of clothing students, a way of
maintaining a good standard of dress and the catalyst to establishing a sense of school identity.
All students are required to wear the school uniform every day and the sports uniform when representing the school at sporting events.
The school uniform is available from:
Primary School Wear (PSW)
342-350 Springvale Road
Glen Waverley
PSW is open most days, however we recommend you call the store before you visit to confirm their current opening times on 03 9768 0335.
The current list of uniform items and prices can be found in the link below.
It is compulsory for all students to wear their school hat when they are outside from 1st September to 1st May each year. "No Hat, No Play".
All items of clothing and possessions should be clearly labelled with the student's name.
Lost garments and unclaimed possessions are kept in lost property boxes until the end of each term when all unclaimed items are either passed to the second hand uniform shop, or donated to charity.