Enrolment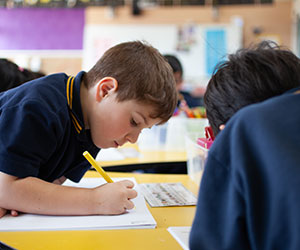 The 2023 school tour dates can be found on the School Tours page of our website. After looking through our website if you have further queries regarding our school, we invite you to contact our office staff who will coordinate a time for you to speak with our leadership team.
You can apply to enrol your child at Glen Waverley South Primary School by downloading and completing the documents listed below.
To enrol your child, you need to:
complete a school enrolment form, and
provide proof of your child's legal name and date of birth
provide proof of your child's residential status
provide your child's immunisation history
provide proof of your residential location
provide photo identification for parents
We encourage you to submit enrolment forms with colour copies of your supporting documents via email. glen.waverley.south.ps@education.vic.gov.au
Further Information
Our school zone is available on findmyschool.vic.gov.au which hosts the most up-to-date information on school zones in Victoria.
Students residing within our school zone are guaranteed a place at our school, which is determined on the basis of your permanent residential address.
Our school manages enrolments using the Placement Policy to ensure that students have access to their designated neighbourhood school and may enrol at another school, if there are available places.
For more information, you can: