School Profile & Philosophy
Mission Statement
Glen Waverley South Primary School … Committed to lifelong learning …
"Glen Waverley South Primary School is committed to lifelong learning by providing an inclusive, supportive and nurturing community in which diversity is valued and celebrated. Our innovative curriculum and culture of excellence creates a stimulating learning environment that engages and challenges students to achieve personal success and make positive contributions to society."
Our School Values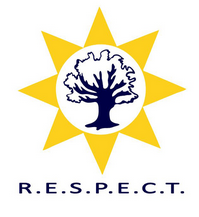 Glen Waverley South Primary School community's vision is underpinned by the ​value of RESPECT, highlighted through our focus on:
Relationships
Excellence
Support
Passion
Engagement
Choice
Trust & Honesty
Our School Culture
Glen Waverley South Primary School's Learning Community is committed to the improvement and enhancement of student learning in order to equip students for the future. All members of the school community, students, staff and parents, are open and committed to the shared vision of ongoing learning and continuous development in the provision of best educational practice. Glen Waverley South Primary School's learning community model, is characterised by:
A culture of:
Lifelong and self-driven learning;
Commitment to personal growth, shared vision and team learning;
Assisting all students to embrace learning;
Excellence; and,
Connectedness through strong community partnerships,
Dedicated teachers delivering an exemplary Learning and Teaching program that facilitates:
Achievement of academic, social, emotional and physical potential;
A stimulating learning environment where students are highly engaged and motivated;
Inclusive, innovative and challenging curriculum;
Curriculum design, which caters for individual learning needs;
Engaging personalised learning experiences;
Student goal setting;
Explicit teaching of literacy and numeracy skills; and,
Inquiry based learning
A learning environment that:
Provides equal opportunities and values diversity;
Develops knowledge and values;
Promotes student Leadership opportunities;
Is positive, safe, supportive & cooperative; and,
Equips students with skills and knowledge to cope successfully in an ever-changing world (21st century) through;
Supportive programs that include:
A comprehensive Transition Program;
An engaging Buddy system;
Access to our Social Welfare Service; and,
A values-based wellbeing program – The Resilience Project.