Physical Education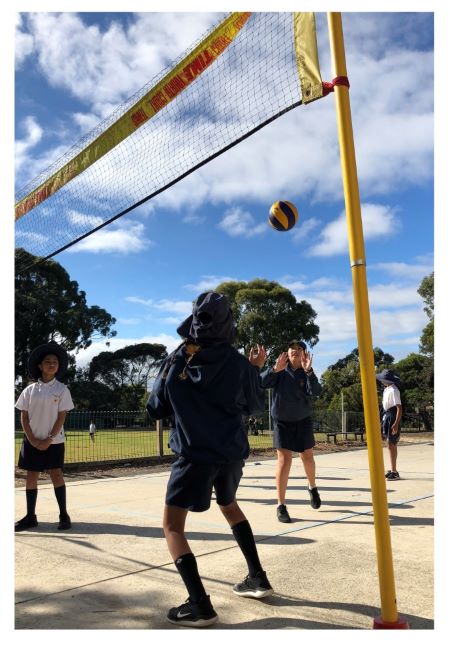 The Health and Physical Education program at Glen Waverley South Primary School aims to provide students with the knowledge, skills and behaviours to enable them to develop and maintain their physical, mental, social and emotional health.
The program actively promotes the importance of a healthy lifestyle and physical activity through the development of motor skills and movement competence, health-related physical fitness and sport education.
The Physical Education curriculum aims to develop students':
Acquisition of movement skills and concepts to enable students to participate in a range of physical activities
Provide a foundation for lifelong physical activity participation and enhanced performance
Students acquire an understanding of how the body moves and develop positive attitudes towards physical activity participation
Develop an appreciation of the importance of physical activity, outdoor recreation and sport in Australian society and across the world.
Some opportunities provided to our students include:
Weekly PE sessions which are skills and games based and taught by a specialist PE teacher.
A comprehensive swimming program which takes place at Swimworld and offered to all year levels. This provides all students at Glen Waverley South Primary the opportunity to learn and refine their swimming skills and water awareness
School Cross Country Fun Run and House Athletics Carnivals
Annual Twilight Sports evening
Interschool sport for Grade 5 & 6 students
Bike Education for Grade 5 & 6 students
Perceptual Motor Program (PMP) for Foundation students – aims to develop a range of important kinaesthetic skills to support learning including: balance, spatial awareness, hand/eye coordination and directionality
Ride 2 School/Walk 2 School program
Lunchtime sports & equipment borrowing
Hooptime Basketball
Kanga Cricket Carnival
Interhouse Championships
Sporting Schools Program – students are able to try a range of sports (at no cost) by participating in this new government initiative.