New Build Update - Week 6, Term 4, 2023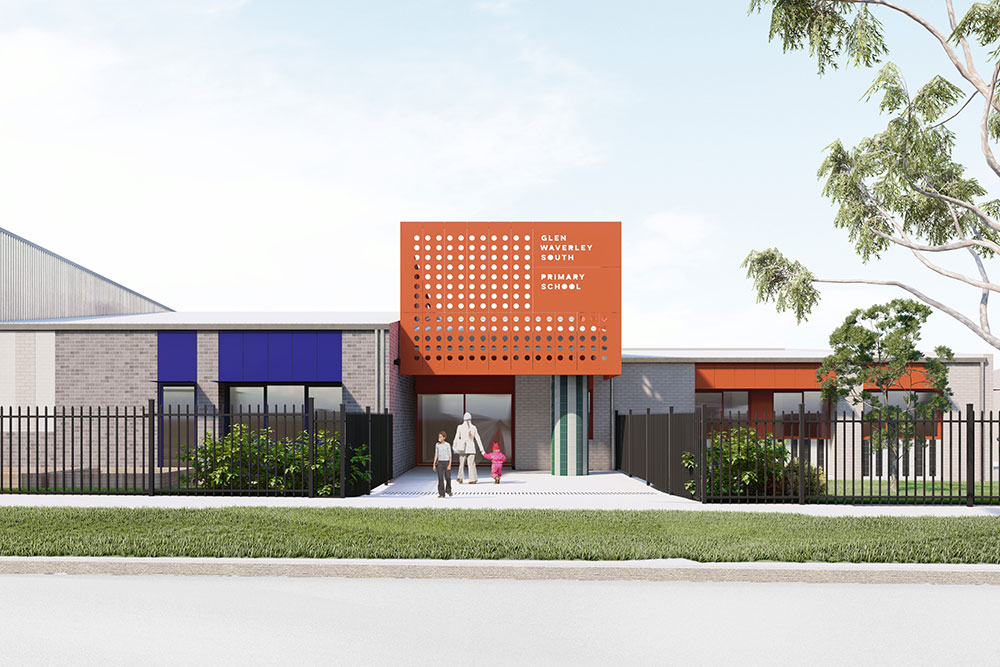 You may have noticed some changes at Glen Waverley South Primary School!
Over the next 2 weeks we can expect to see:
The first slab pour has been completed.
The remaining slab pours will be completed in succession at earliest convenience. It was advised that the forward program will commence rapidly following the pours as steel and timber material and labour already has been procured.
The program was confirmed as running more than two weeks behind. The plan to remediate delays is to employ Saturdays and increase the volume of site labour.
Our students and staff are very excited about the changes to come!

Our new school will feature two main learning and teaching wings with:
Purpose-built Administration and Specialist buildings including conference rooms
Learning Centre, housing 8 flexible learning spaces, including break-out areas, and small-group learning rooms
Welcoming community hub
Modern and fully equipped STEAM learning space and Food Technology space
Performing Arts space
Spacious Library
Connection to outdoor learning and breakout spaces
The new build will mean student outcomes will be improved on many levels, including student academic performance, student wellbeing, and students' social and emotional development.


We're excited that you can join us on our journey!
Find out more about our new build ...